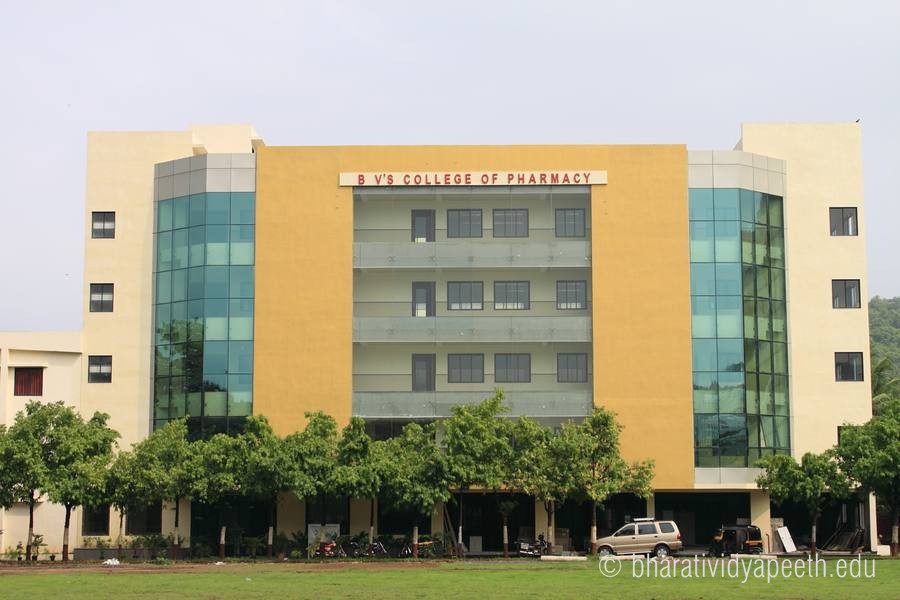 Hon. Dr. Patangrao Kadam sir established Bharati Vidyapeeth in Pune in 1964. The mission that Bharati Vidyapeeth has defined itself to bring about intellectual awakening of people through the spread of education and to prepare human resources needed for all round development particularly economy of the country
HUMBLE BEGINNING
Bharati Vidyapeeth had a very humble beginning. Bharati Vidyapeeth had its birth in a small room in a remote corner of an old part of Pune City. The spectators then could not digest the word "Vidyapeeth" (University) in BVDU name "Bharati Vidyapeeth". A newspaper once sarcastically commented that this Vidyapeeth born in a congested lane of Pune City, would meet its natural death there itself. But that was not to be so. Bharati Vidyapeeth blossomed and flourished extensively. It achieved ever greater heights of success. It went in search of new horizons and expanded its sphere of activities at an unbelievable speed.
It was around 1963, when respected Dr. Patangrao Kadam sir was still a part time school teacher he found that not many Maharashtrian students could get admissions to national level institutions such as National Defense Academy or clear competitive examinations. He noted that the root cause of this was a relatively weak foundation of these students in subjects such as English and Mathematics. With a view to promote interest and liking in the minds of the students for these two subjects, Bharati Vidyapeeth, since its inception, started conducting competitive examinations for school going children in the same. This subsequently became its major activity, which still continues.
BHARATI VIDYAPEETH TODAY
Since its inception, Bharati Vidyapeeth has made revolutionary step in the field of education, particularly, higher and professional education. Now, it conducts around 180 educational units of various kinds' right from pre-primary schools to postgraduate institutions and a university. It runs more than 78 schools and 60 institutions of higher education, including those of professional education. Among these are colleges of Medicine, Dentistry, Ayurveda, Homeopathy, Nursing, Pharmacy, Engineering, Management, Hotel Management & Catering Technology, Environment Science, Agriculture etc.
With a view to promote research activities and to create a research culture on its campuses, Bharati Vidyapeeth has established five specialized research institutes in the areas of Health Related Sciences, Biotechnology, Information Technology, Applied Chemistry and Social Sciences.
Today, Bharati Vidyapeeth has its campuses in New Delhi, Navi Mumbai, Pune, Solapur, Kolhapur, Sangli, Karad, Satara, and Panchgani and at quite a few other places including Dubai. Bharati Vidyapeeth is probably the only organization from Maharashtra having its campus in the capital city of India. It is not in the urban areas alone that Bharati Vidyapeeth has started its institutions. Its schools and colleges have dotted rural areas and even the remotest tribal and coastal areas of Maharashtra.
The corporate office of Bharati Vidyapeeth is located in the prestigious area of Deccan Gymkhana in the city of Pune. Its 10 storied building, once the tallest in Pune, is a landmark of the city.
INCEPTION OF BHARATI VIDYAPEETH UNIVERSITY
April 26, 1996 was the moment of crowning achievement in the life of Bharati Vidyapeeth as well as, of respected Dr. Patagraoji Kadam. It is the day the Government of India, on the recommendation of the University Grants Commission, granted the status of "Deemed to be University" to a cluster of 12 institutions of Bharati Vidyapeeth in appreciation of their academic excellence. It was the day a dream came true for Hon. Dr. Kadam sir who cherished an ambition of gaining the prestige of a university for Bharati Vidyapeeth since its inception. Thus, Bharati Vidyapeeth Deemed University came into existence on that day.